So, I am totally obsessed with Etsy! I found it about 3 years ago when I was planning my wedding. I bought everything on there, from bridesmaids gifts to flowergirl bags and even my invitations. I love how inexpensive they are (for the most part) and that everything is homemade. You know I love me some DIY! I make it a point to find most of my gifts on Etsy. My mom's last two gifts came from there. So I thought today for Favorite's Friday I would feature some of my favorite items and designers I have come across on my Etsy adventures.
1. I bought this recipe box from rfrantzdesign right after we moved into our house. I had tons of clippings from magazines and wanted somewhere to organize all of my recipes. This box fit my decor and budget perfectly! I love it and it looks so cute sitting on my kitchen counter!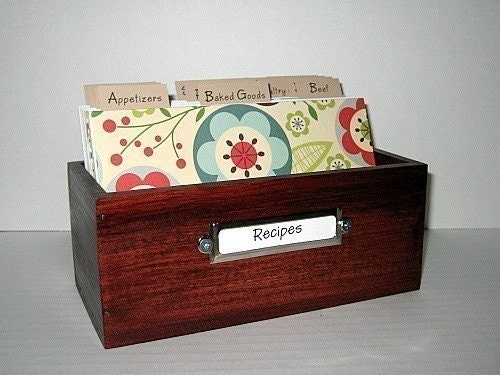 2. When my cousin's little boy turned 1 I knew I had to come up with some great gift! He is OBSESSED with sock monkies and was having a sock monkey themed birthday party. I found this stack of blocks that I had personalized for him from SimpleBlockSayings. I loved that they could take off the Happy Birthday blocks and use the mokey and name blocks in his bedroom after the party. She has blocks for all occasions!! I've got to buy some more from her!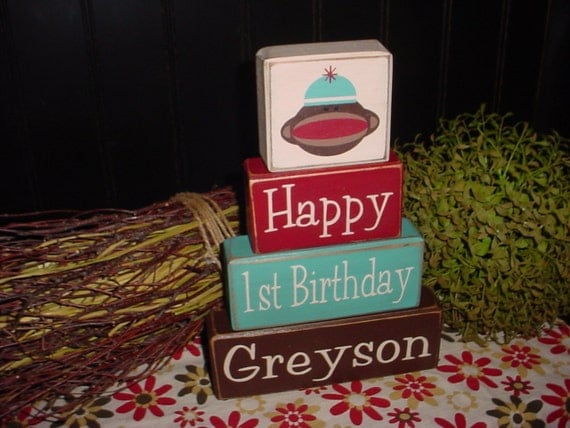 3. My iPad had to have the perfect cover. I didn't want one that just covered the back and I certainly didn't want a sleeve I had to take it in and out of. I found ElizabethDavidDesigns and loved her folio's. My iPad fits perfectly and plus it is super cute and stylish!!!

4. As many of you know I am a photographer. I found this necklace today on Etsy and I MUST HAVE IT!! You can even get it customized with your studio initials. I see an Etsy purchase in my future!! This necklace is from MyBeadedButterfly.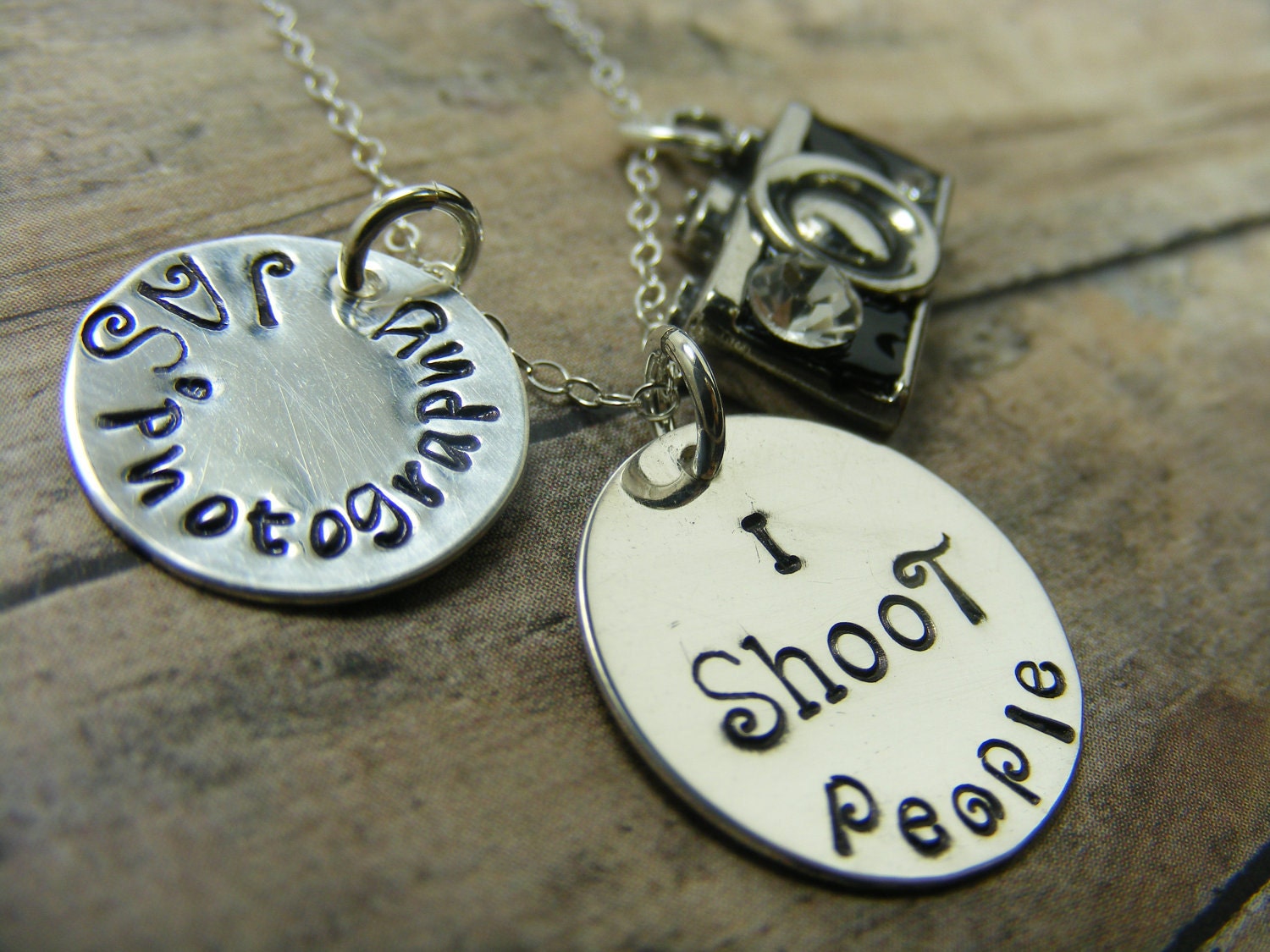 So... what are some of your favorite Etsy shops???? Lets hear them!